Membership: Frequently Asked Questions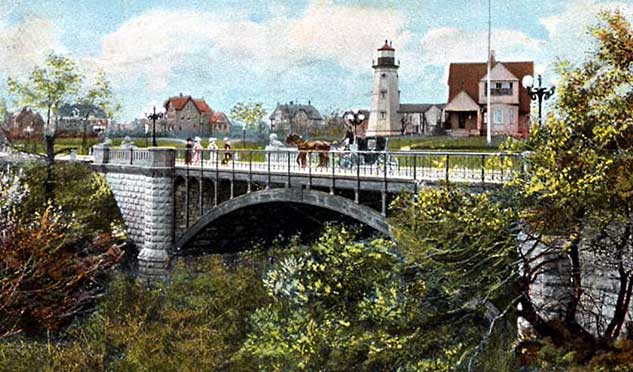 North Point Lighthouse Membership Policies
Admission – Identification with a valid membership card required for admission into North Point Lighthouse (NPLH).
When a membership is purchased, each patron will receive a membership packet, which will include an acknowledgment letter, membership cards, events listing, and other items as directed by the Membership Committee. NPLH recommends children ages 15 and under be accompanied by a parent or guardian. Please have members contact North Point Lighthouse offices at 414.332.6754 during business hours with any concerns. Currently, the NPLH membership can only be used at the lighthouse.
Donations of $500 or more will receive a "by virtue of donation." The benefits will correspond with the Benefactor or Beacon levels, based on the amount donated in comparison to cost of membership levels. The donor will receive notice of this incentive with their acknowledgment letter. Cards will also be sent.
Membership Renewal
The expiration date will be listed on the membership card with the patron's name and membership level. A renewal notice will be sent. Members can purchase or renew memberships at NPLH, or by phone, mail, or online.
Gift memberships can be purchased and promoted beginning mid-November and thru the Holidays. Patrons must indicate whether they would like future renewal notices sent to them or to the recipient of the gift membership. If the patron requests the renewal notice be sent to the recipient, they can still renew the membership for them by calling North Point Lighthouse offices at 414.332.6754. If the patron requests the renewal notice be mailed, a notice will be sent.
A member will receive the gift when a Keeper level membership or higher is purchased. At the start of each year, the Membership Committee will choose a new gift to provide to members who renew that year.
Any coupons or tickets cannot be replaced or exchanged if lost or expired.
Membership Cards
Members should receive cards and welcome packet. Patrons can visit without membership cards. Instead, present a valid ID to obtain a temporary pass.
A membership can be immediately used after purchase. If a patron orders a membership online, they will receive a confirmation page, which can be used as the temporary pass until cards are issued.
If a member loses their cards, new cards can be reissued by calling North Point Lighthouse offices at 414.332.6754. A $5 handling fee is required to replace the cards.
Membership Benefits
Members receive special discounts on events, programs, and the gift shop in addition to invitations to member-only events. Members will be notified when these events occur.
Members will receive free admission for the number of guests listed at the purchased membership level. Membership begins on the date purchased and expires at the end of the month of the year purchased.
Patron's contributions are tax-deductible less the fair market value of any benefits they receive. The value of tickets provided or gift is not tax-deductible. Each acknowledgment letter will provide the correct tax-deductible amount in a given tax year or provide a receipt of payments upon request by calling North Point Lighthouse offices at 414.332.6754.
Membership Mailings and Events
Invitations will be mailed to all members. With a provided email address, members will receive the free eNewsletter with a list of updated events, programs, and/or specials. The Member calendar can also be viewed online.
Reservations can be made for events as soon as they are published in the e-newsletter or the online calendar. Reservations can be made at North Point Lighthouse or by calling the offices at 414.332.6754.
The eNewsletter can be sent roughly once a month by email to current members. It is not printed and cannot be mailed. Members can unsubscribe from the e-newsletter by calling North Point Lighthouse offices at 414.332.6754 or by replying to any e-newsletter with the subject "REMOVE."
Upgrading Your Membership
A patron is welcome to upgrade their membership at any point during a patron's membership, from any level to any level. Membership benefits increase to the corresponding upgraded level.
The cost to upgrade is the level the patron wishes to upgrade to, minus their current level cost.
There are no additional fees to upgrade a membership.
An upgraded membership will expire at the same time as the original membership. Upgrading does not extend the membership.