Volunteer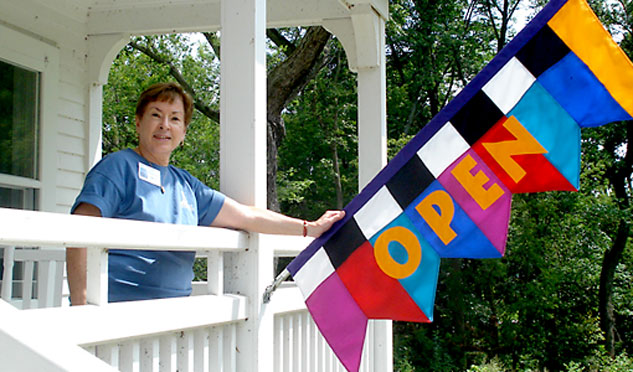 Get Involved with North Point Lighthouse
Volunteers are the vital link that makes the Lighthouse come alive for our visitors. Essentially, volunteers bring together a stronger community of people who care about North Point Lighthouse, and that includes you. You are essential to our success, and without your support, we wouldn't achieve our goals.
Volunteer Information
Volunteers help the organization in different capacities throughout the year. Feel free to call or visit us to learn about the variety of fun and interesting opportunities offered. No prior experience or knowledge of lighthouses is necessary. We are simply looking for people who are excited to learn, to teach, and to help "keep the lights burning" at one of Milwaukee's greatest cultural treasures.
Volunteers must be 18 years of age or older. Youth ages 13-17 must be accompanied by a parent for all volunteer sessions.
For additional information for volunteer opportunities please contact us at [email protected], [email protected] or by phone at 414.332.6754.
Impact our community and connect with businesses, schools and individuals. Share key messages either at North Point Lighthouse or at schools or community organizations throughout Milwaukee. Volunteering with our Education team includes opportunities that involve education events, instruction and program development.
Greet and guide visitors of North Point Lighthouse through the exhibit floor and lighthouse tower on Saturdays and Sundays, or for school and business visits during the weekday.
Throughout the year, North Point Lighthouse hosts a variety of events to raise funds, deliver community programming, and more. Our volunteers make our events a huge success!
Assist our Exhibit Curator in the research and installation of exhibit items for the North Point Lighthouse exhibition floor.
Many other opportunities exist. We are happy to work with you to meet your interests, making you a valuable member of our team!