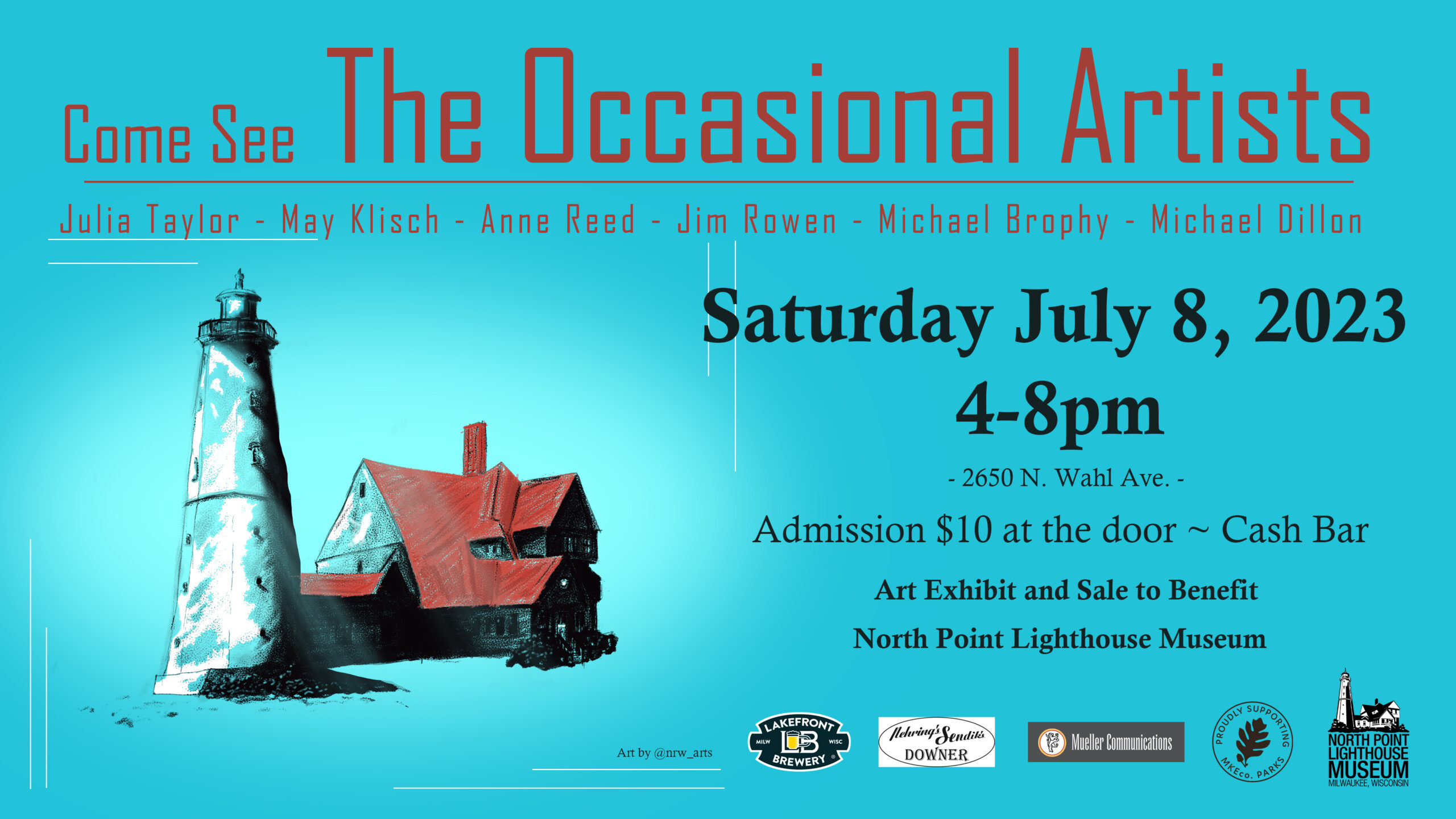 Growing up in a small farming community in Indiana, I learned to draw early in life.  I made my spending money by sketching portraits at county fairs and illustrations in weekly papers. Art teachers in high school and college gave me a great foundation to learn to draw fluidly from life.
Graduating with an arts minor in the middle of an economic crisis, I left my art practice for many years. I always sketched and took art classes.  Seven years ago, I began seriously studying watercolor. I've taken classes from Alvaro Castagnet, Janet Rogers, Andy Evansen and Jean Haines. I exhibit locally at the David Barnett Gallery where I had a solo show in 2019, the annual North Point Lighthouse Art Show and had work accepted in the Watercolor Wisconsin 2021-22 Exhibit and the "In the Park with Olmsted" exhibit at the Villa Terrace Museum, I am a member of the Transparent Watercolor Society, the Wisconsin Watercolor Society and an Associate member of American Watercolor Society.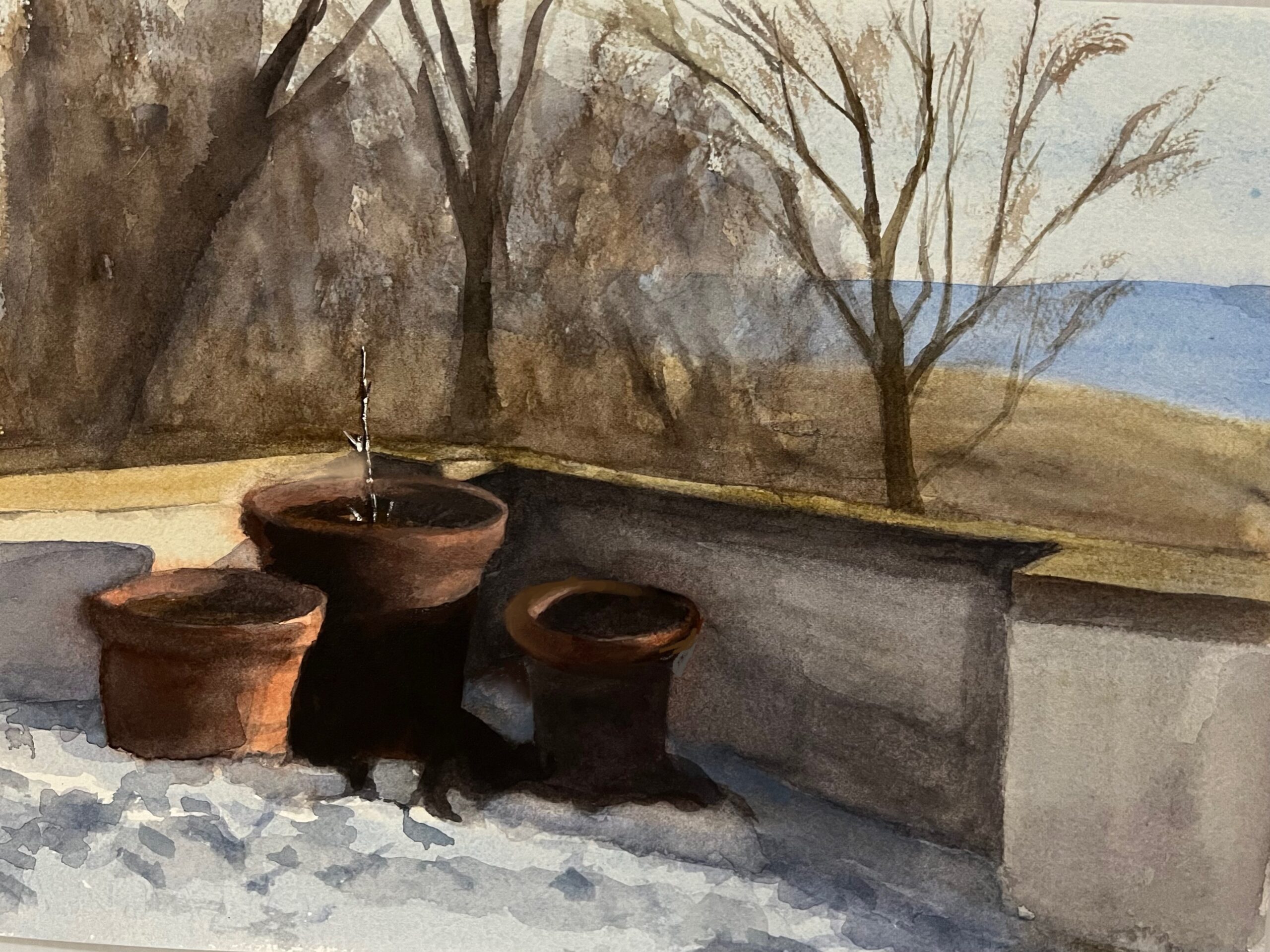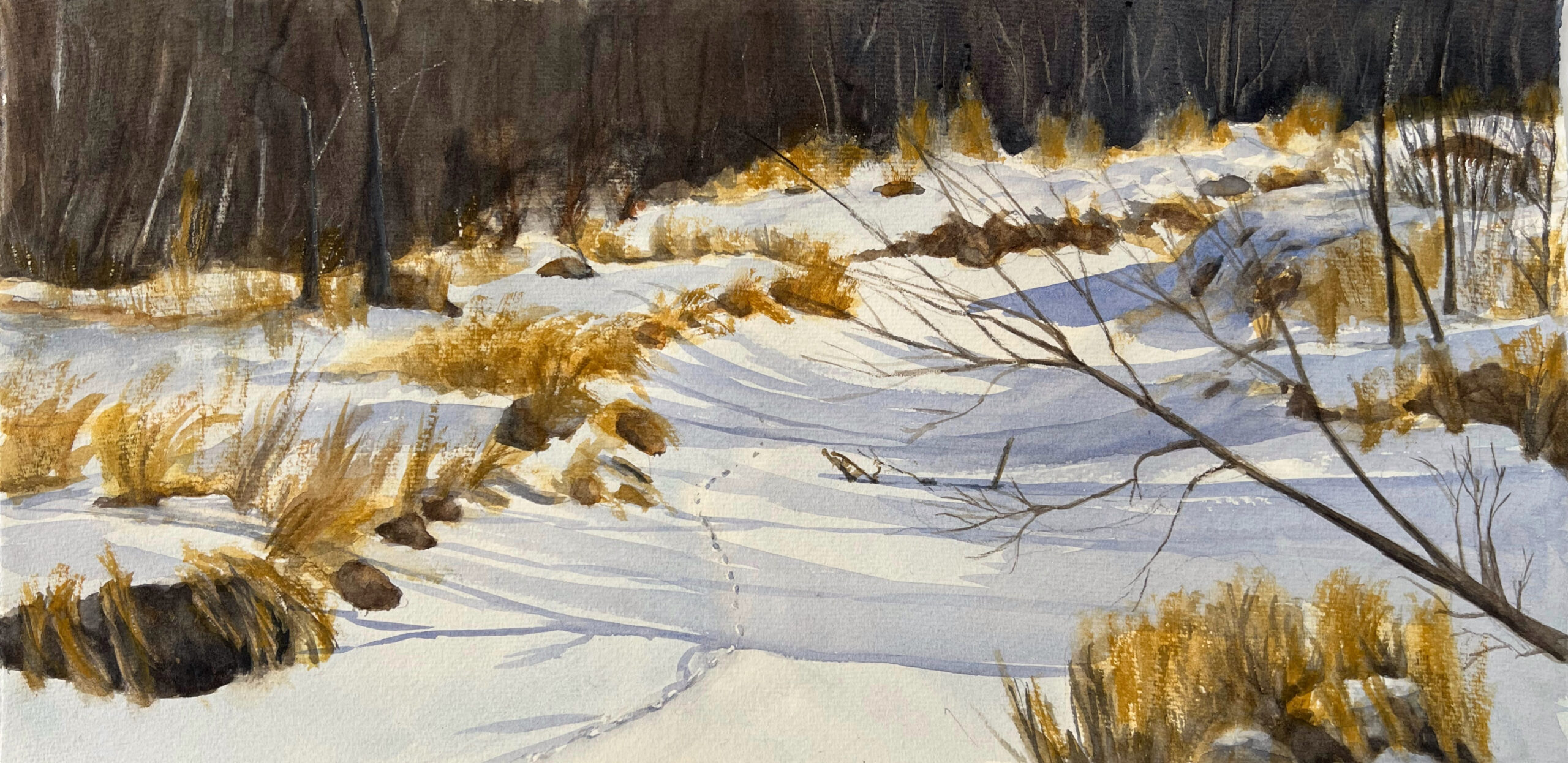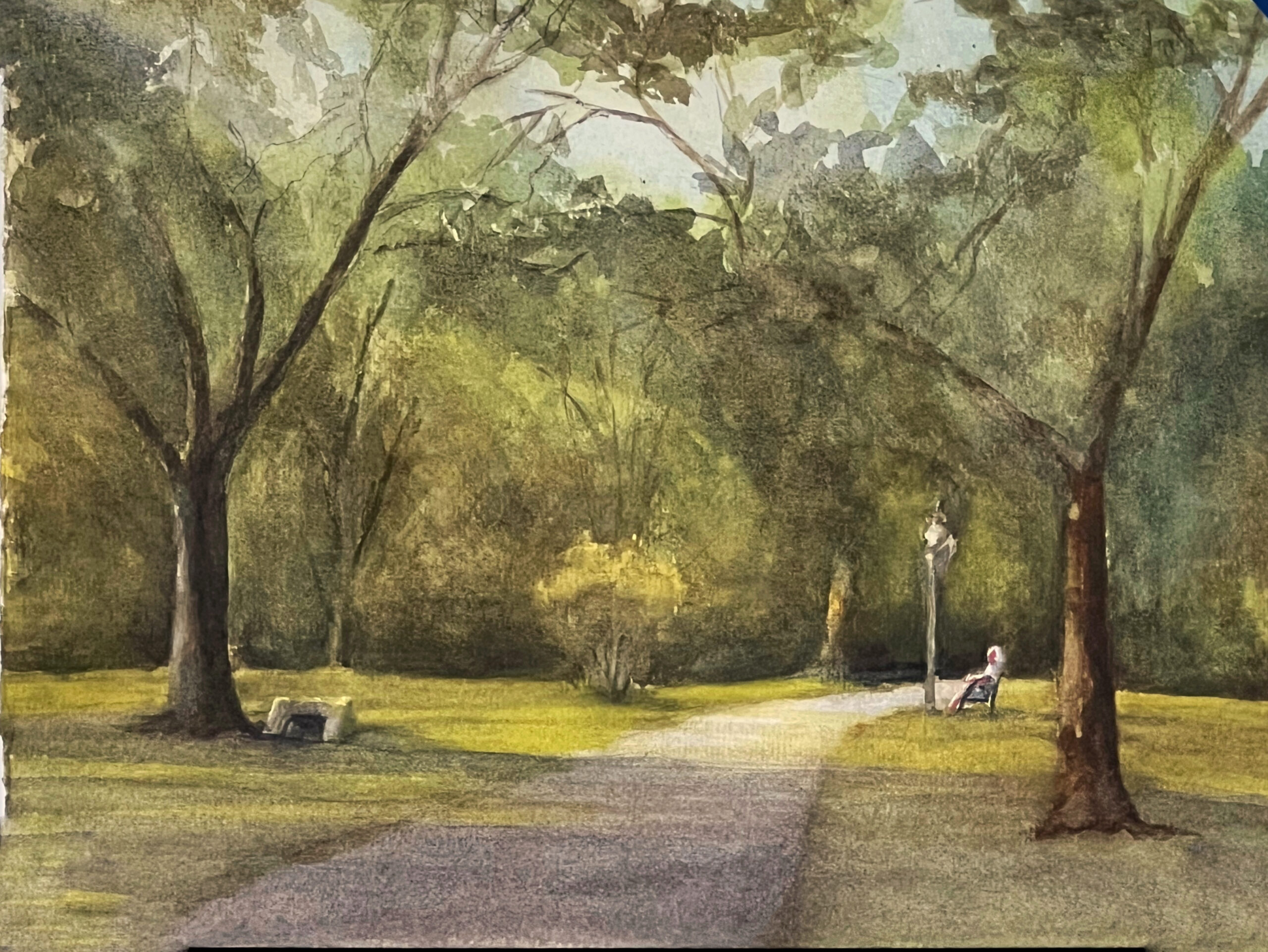 MICHAEL DILLON
Michael Dillon recently retired after 45 years as a graphic designer. The very pinnacle of that career, it seems, was creating the Brewer's Running Sausages and then running and winning the very first race (as the Bratwurst, in case you were interested. He has spent his retirement traveling, painting, and gardening among other things. When he isn't somewhere else, he's painting in his studio or, if the weather is right, in his garden growing fruit and vegetables for the neighborhood squirrels unless he manages to get to it before they do which is pretty much a 50/50 proposition.
His work is small format acrylic on watercolor paper or found cardboard, focused on Wisconsin and in particular, Milwaukee, for this show.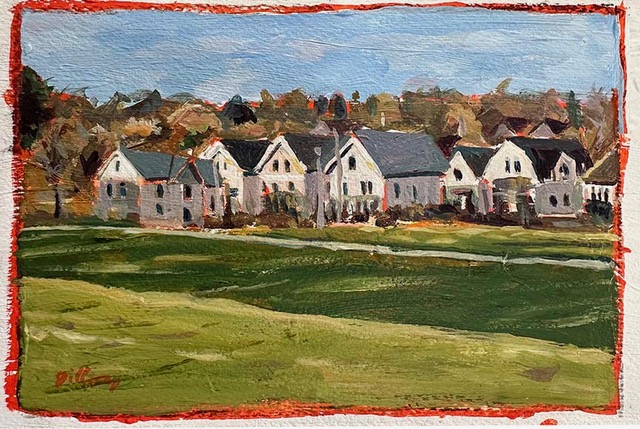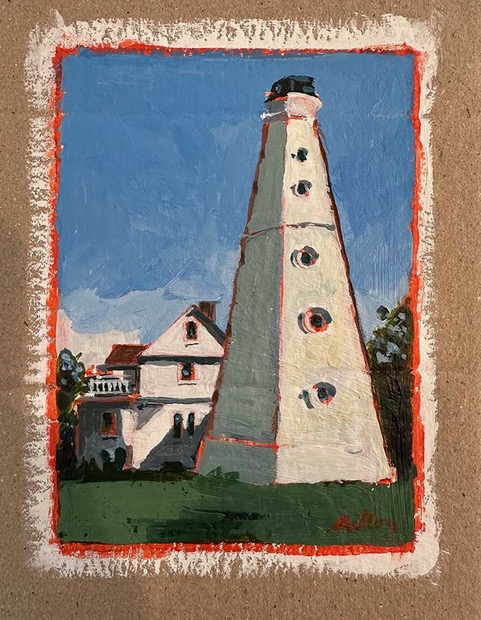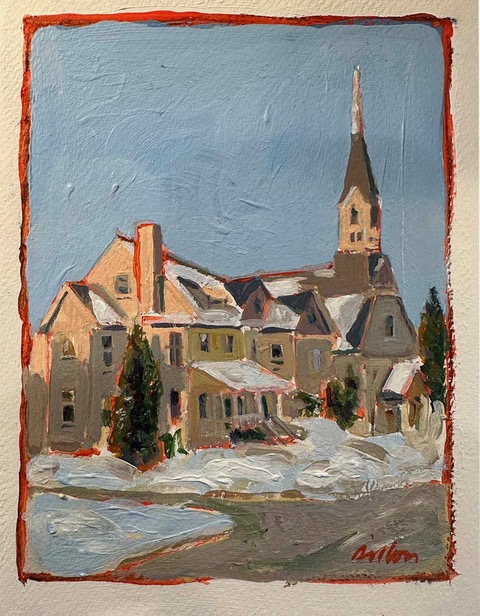 Someone once remarked of my work: "I see why there is as much breadth as there is depth; as much whimsy as weight; as much energy as tranquility. Her work reflects her, her facets, passions, and life's journey."
The movement and growth in my work are time bridges; each phase is at once new, and old, and forever…like the stories we collect, but that also collect us. I am a Singapore-born Midwestern American artist working with a variety of media exploring contemporary art expression.
ARTIST PROCESS
I have used the characteristics of my medium to disrupt my subjects and objects, to create excitement and tangential effects for the viewer.  There are pours, drags, slashes, sanding back, and overlays employed to create the desired effects of disruption in the emotion or physicality of the painting.  There are surprises and "accidents" in the movements of the materials as well as of the subjects.  The element of the unknown is integral to the process and the effects.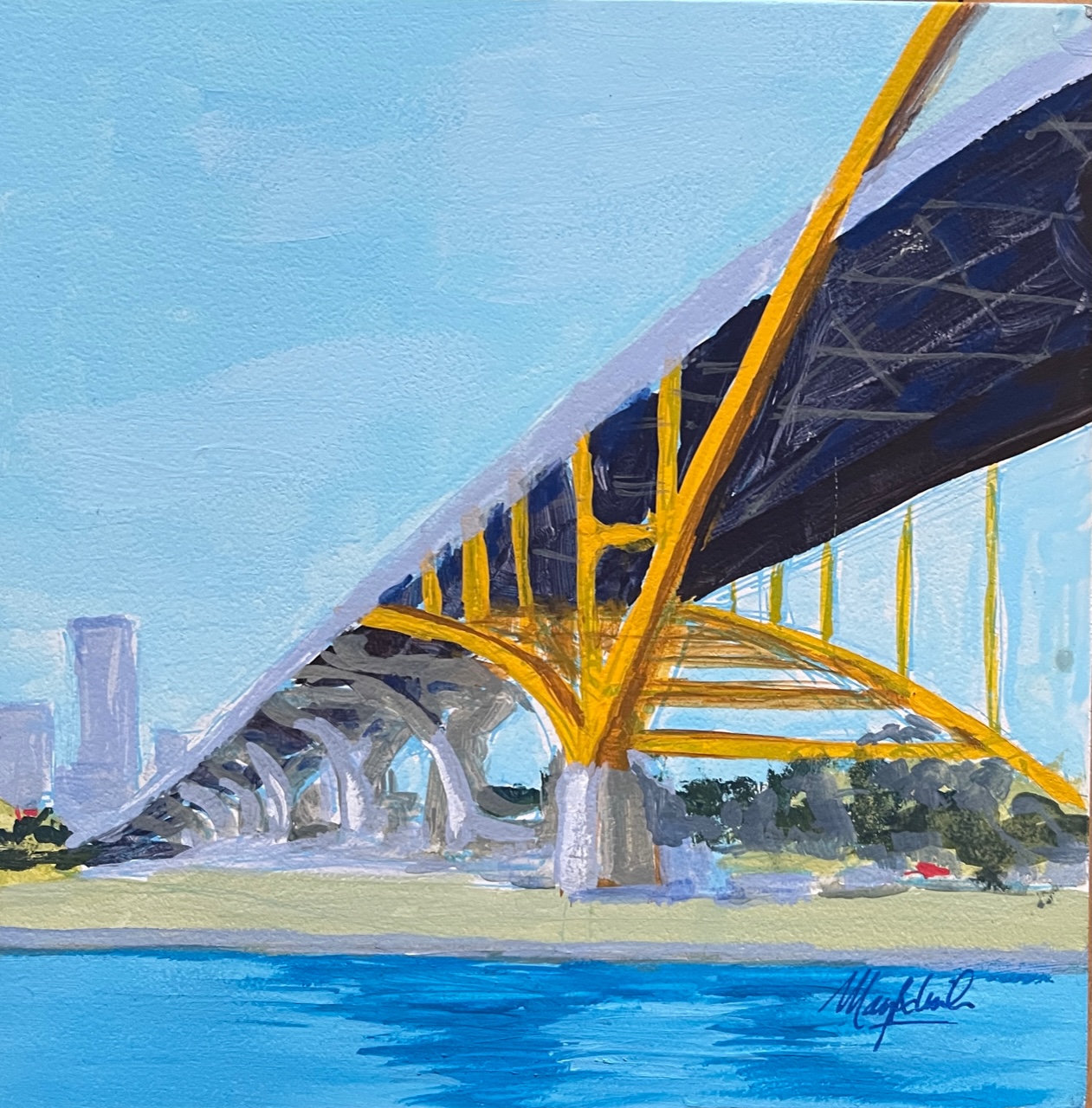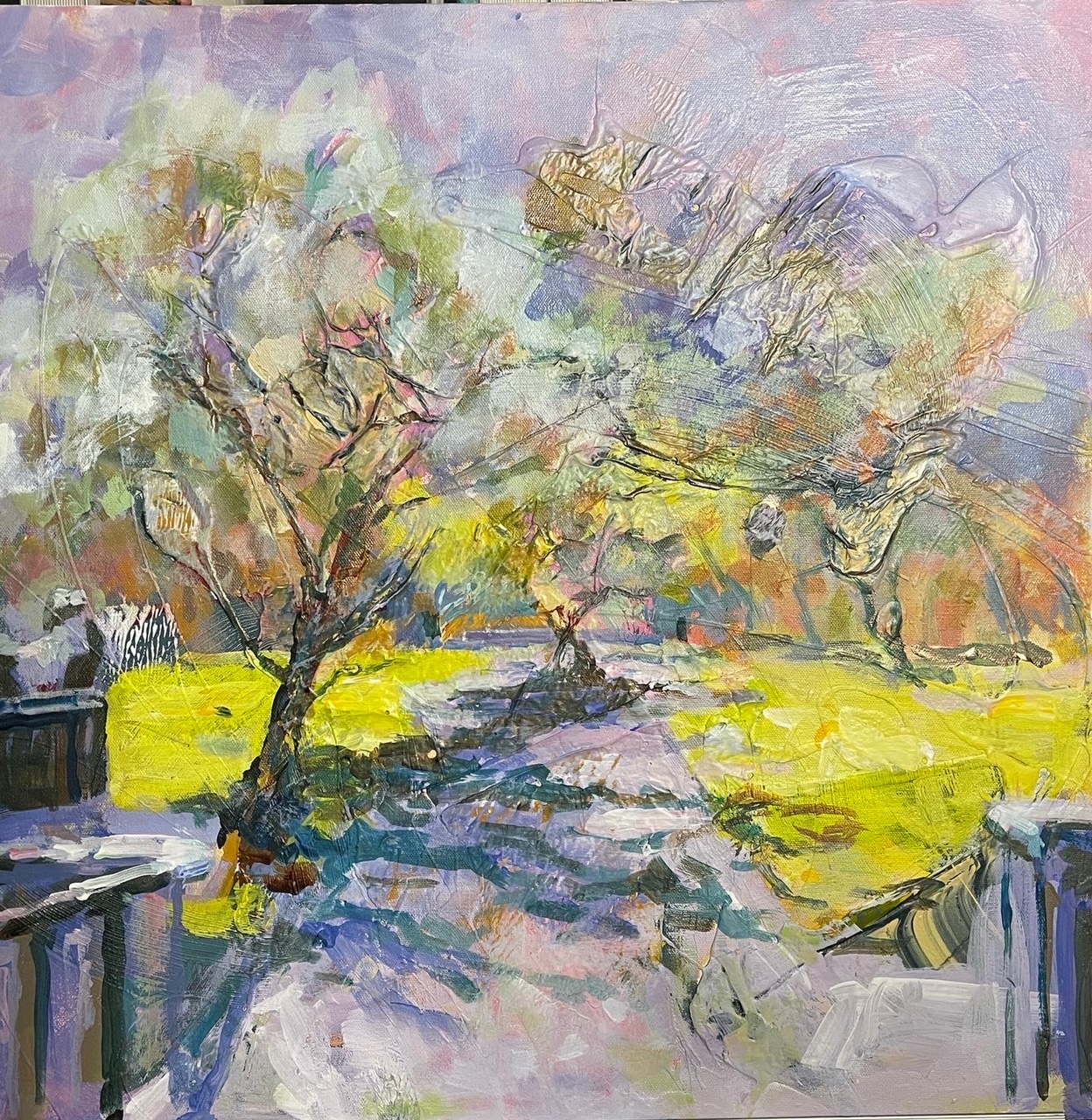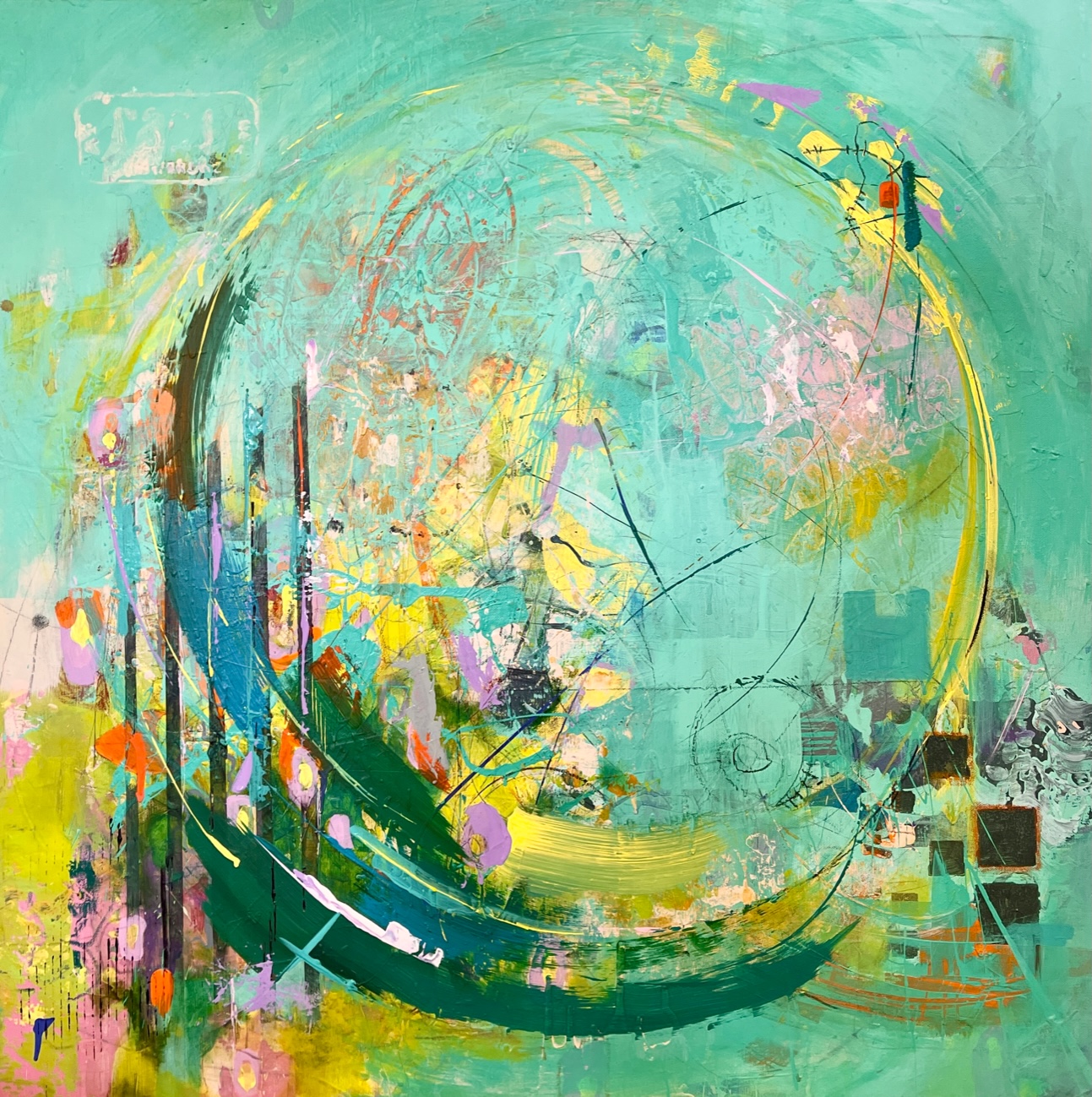 JAMES ROWEN
James Rowen is a retired journalist who lives on Milwaukee's East side and photographs the nearby natural and built environment along the Lake Michigan shoreline, off neighborhood sidewalks and throughout Lake Park – always taking more time these days to absorb and record what's in front of him.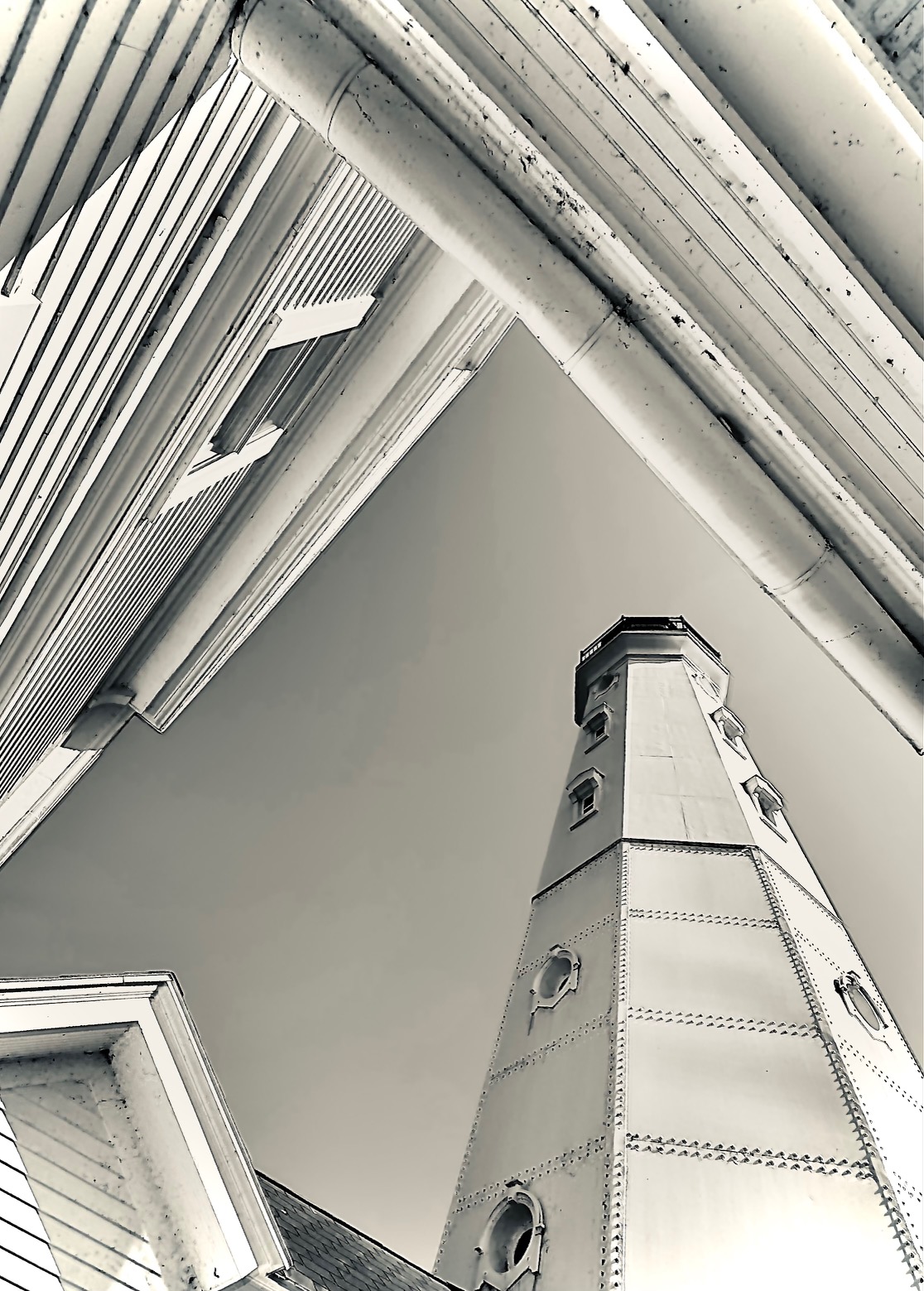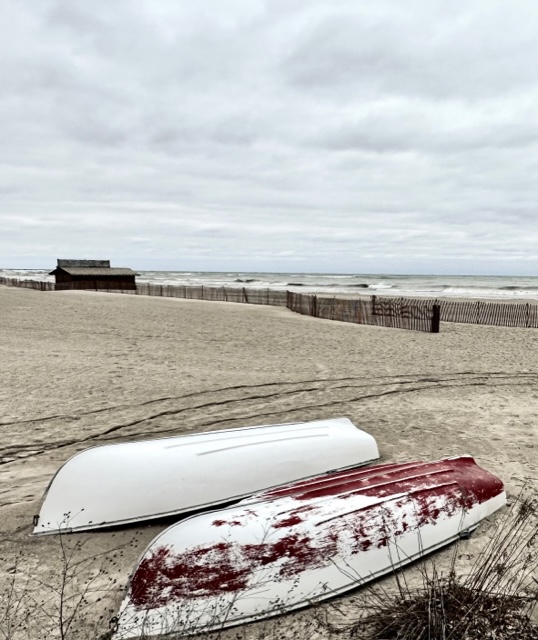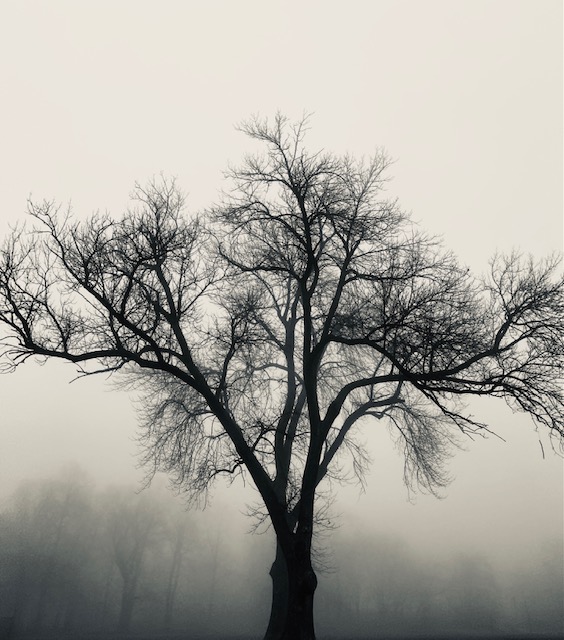 MICHAEL BROPHY
Michael J. Brophy is a self-taught artist who bases his work from home-based studios in Wauwatosa and Jacksonport, Door County.  His work is primarily abstract expressionist and he derives his inspiration from the beauty of the natural world, particularly in Door County, as well in his interpretation of the events in the world around us, from the war in Ukraine to social justice issues.
This is his third appearance at the North Point Lighthouse Occasional Artist Exhibition.  His work has also been shown as a guest artist at Gallery Night in Milwaukee's Third Ward.  His work can be found on his Instagram site: [email protected].  He accepts commissions or if a particular piece of work is of interest, his email address is [email protected].
Brophy also enjoys photographing views of Lake Michigan in the Door Peninsula and has published a debut book of poetry entitled "Tears on the Sidewalk and Selected Poems," available on Amazon.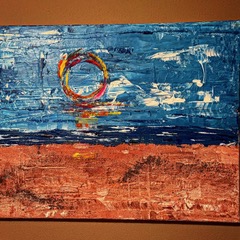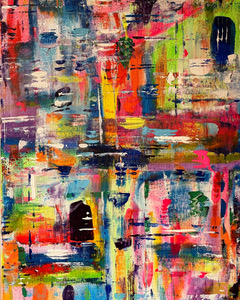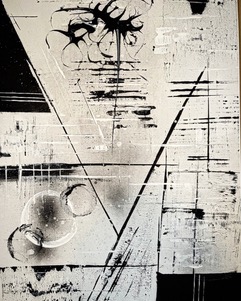 I haven't been painting long, and I still struggle to describe my work. Early on, I was startled to find that if I kept putting down paint and making marks, something would happen. The image in front of me would suddenly shift. Instead of simple paint on a surface, it took on a life and energy of its own.
My journey since that discovery has been to keep seeking that moment, and to bring each piece from that point to what seems to be its full expression. I'm not a particularly mystical person in other ways, so it has felt strange — and has been an honor — to follow this path of bringing a painting into the world.