Learn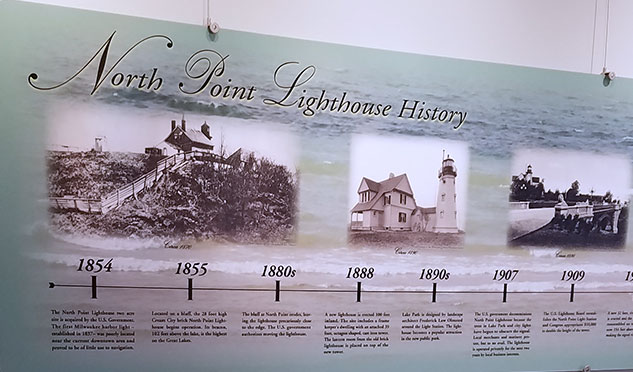 We excite visitors, thrill students and teachers, empower volunteers and engage the community with a uniquely Milwaukee historic treasure.
You won't find a more enlightening — and inspirational — learning environment than the North Point Lighthouse Museum! From gallery lectures and docent-led tours to community events, seminars, educational programs, and family fun, the lighthouse offers a variety of learning experiences.
No matter who you are or what your age, there are so many wonderful ways to learn about the North Point Lighthouse, both online and at the lighthouse. Learn about the keepers who operated the lighthouse, Great Lakes maritime history and stories, and other Wisconsin lighthouses. Explore resources and exhibits that introduce you to Milwaukee's past or offers more about what you may already know.
The North Point Lighthouse has something for everyone!