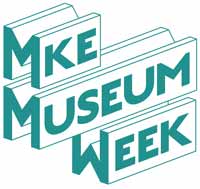 Milwaukee Museum Week returns for a second year and all are welcome to participate in celebrating Milwaukee's museum community January 18-26, 2020. The North Point Lighthouse Museum will be open during the week of January 18-26 for tours and climbing the tower. Visit our gift shop for unique maritime souvenirs and books.
Normal admission rates apply except for Monday January 20 when children 18 and under will be FREE and can participate in a fun activity.
Lighthouse Museum hours during Milwaukee Museum Week:
• Saturday Jan. 18 and Sunday Jan. 19 1pm – 4pm
• Monday Jan. 20 MLK Day 10am – 2pm. Children 18 & under are admitted free today only
Free Children's activity: Make and decorate a lighthouse out of paper and cups and
Illuminate with an electric tea light.
• Tuesday Jan. 21 – Friday Jan. 24 10am – 2pm
• Saturday Jan. 25 and Sunday Jan. 26 1pm – 4pm
For more information contact Sue Grzeca at 414.332.6754